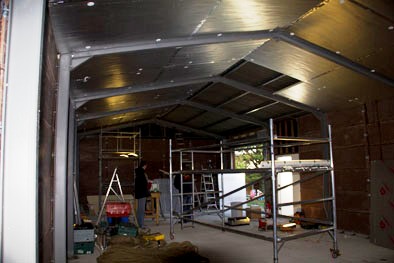 We received the keys to the new District Store just before the Christmas break; we had a working party on the 11th/12th of January and installed the roofing insulation which was a long tough job so a huge thanks to all those who helped. The next step will be to install the electrics which has been started. Working parties will continue throughout February, if you would like to lend a hand or need more details contact chairman@theserviceteam.org.uk
26th December – The Boxing Day Football Match
This was slightly different this year, the annual battle had a delayed start due to the fact the ball supplier had a faulty valve to blow up the ball, but with some inspiration an old ballpoint pen and some sticky tape Dusty and Ian Hall managed to get enough air into the ball so it bounced, sort off. We were also short of players this year, something about flooding, so we ended up playing 15 mins each way on a 5 aside size pitch with 3 people aside aided by a 6 year old referee. The final score was 6 to the oldies & 5 to the slightly younger. Preparations are already in hand to make sure we have a ball and a working pump for this year.
18th January – Frost Camp at Bentley Copse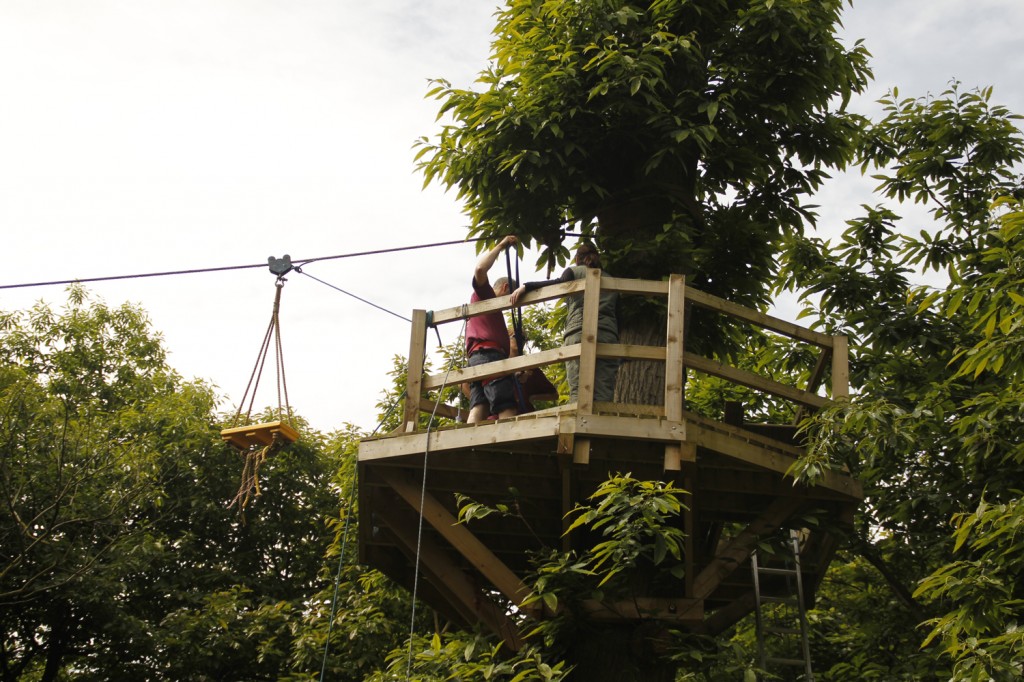 We ran an aerial runway at a new location on site which was just as well as the normal location was good foot underwater. The new location used the natural slope at the rear of the site so we could use a smaller tower to launch the victims off. They all seemed to enjoy it and we were kept busy all day.
25th January – Hip Flask Ramble
This was a gentle stroll through the Surrey Countryside stopping at a couple of pubs on the way, the first one was for a coffee break!! Coffee isn't compulsory as it is a pub. The second stop was for lunch, after a couple of hours we make our way back to a train station to get back to Epsom. (Hip flasks are not compulsory either) Thanks to Mike and Colin for organising the route and the pubs.
If you require to book or enquire about any equipment that we have please contact by email bookings@theserviceteam.org.uk.