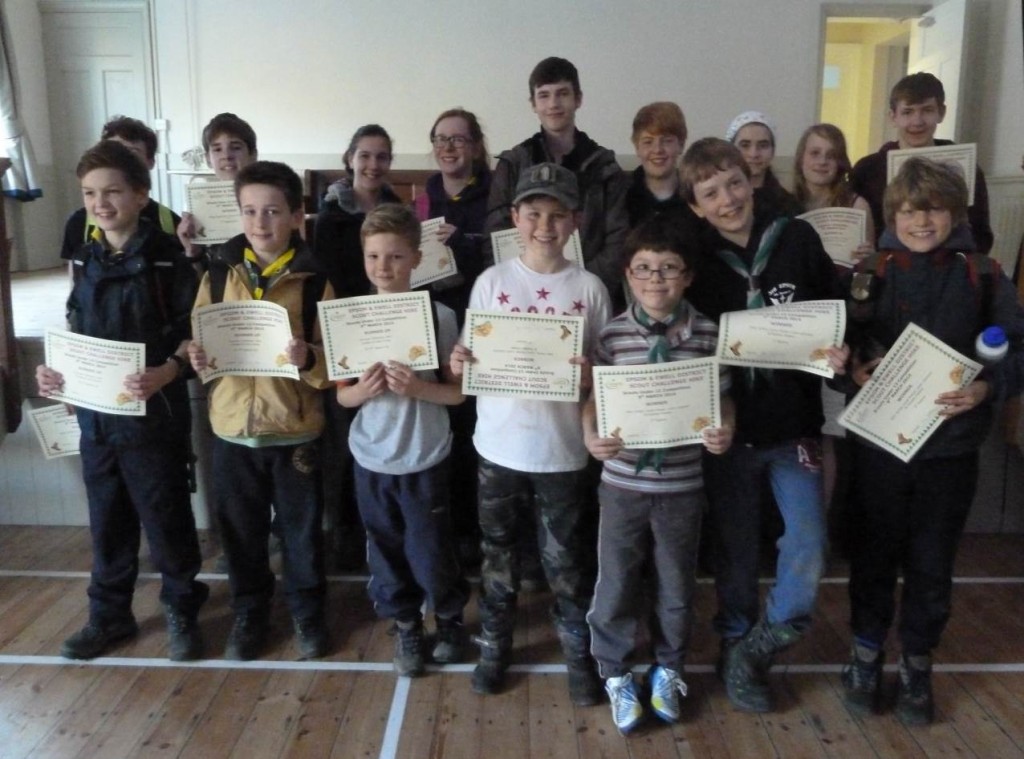 On Sunday 9th March twenty eight teams descended on Holmbury St Mary for the annual district Challenge Hike.
Despite a cold start we were blessed with a lovely warm spring day, which really helped every one enjoy their walks.
Under 13 Scouts, Over 13 Scouts & Explorer teams were challenged with morning & afternoon session.
Well done to all who took part & specifically to the following winners and runner ups.
Under 13 Scouts
Winner: Alex Jones, Louis Hayes, Leon Leonard & Hayden Fowler from 3rd Epsom
Runner Up: Katie Lee, Millie Lee, Laura Schumacher & Rebecca McGhee from 8/14th Epsom
Over 13 Scouts
Winner: Nick Rolfe & Charlie Bevan from 1st Bookham
Runner up: Amy Schumacher, Katie Osbourne & Katherine Bailey from 8/14th Epsom
Explorers
Winner: Sam Carpenter & Christopher Rennison from 8/14th Epsom
Runner up: Philippa Carslake, Matthew Roberts & Ruth Louch from 2nd Cuddington
Thank you to those who helped out with marshalling, shadowing an under 13 team or
supporting back at base.
We Look forward to seeing you all again next year……………Clare & Ian Peckitt